iMoles
It's the solution
iMoles is an app that allows us to assess whether a skin lesion needs the check-up of a dermatologist.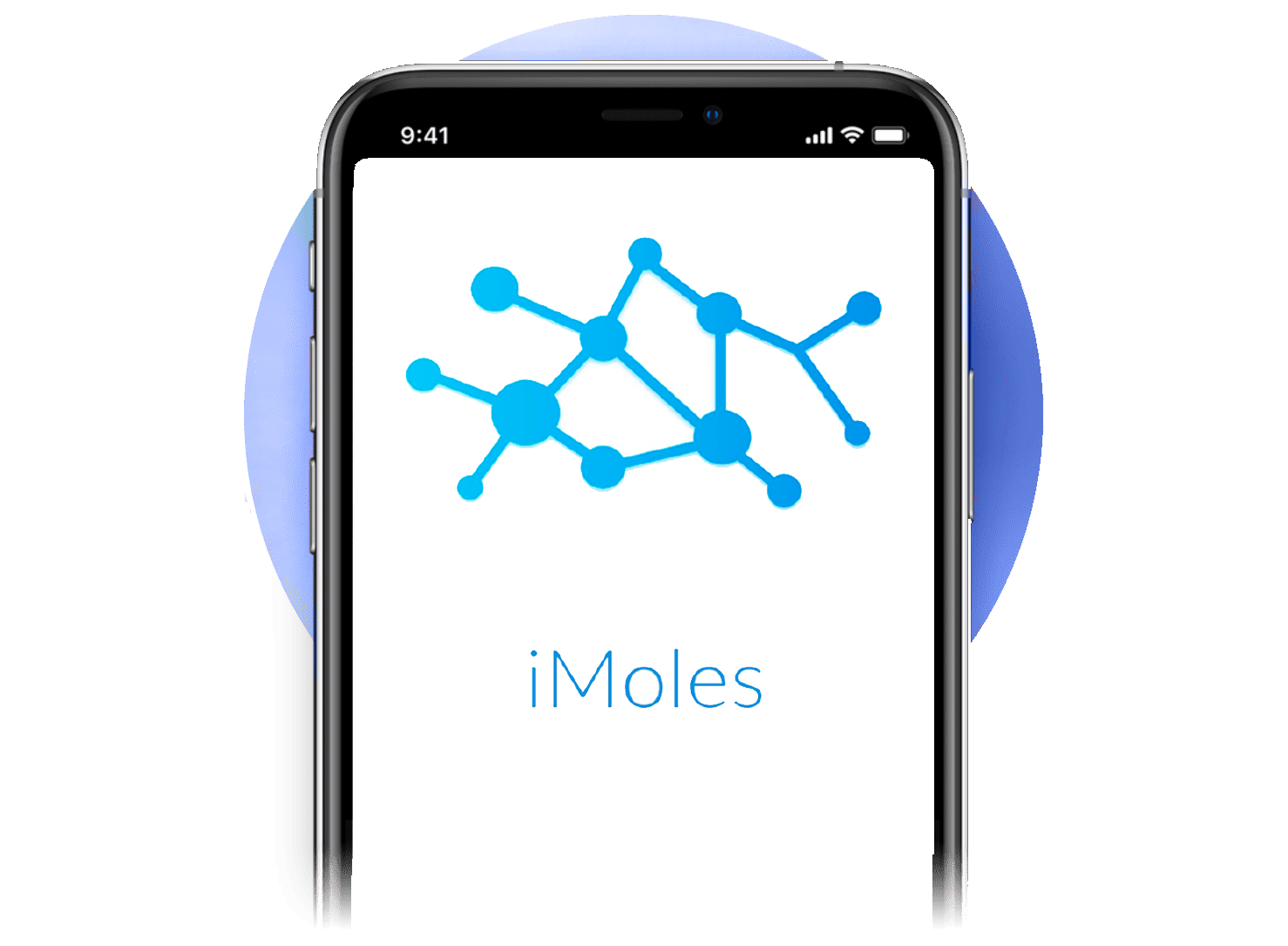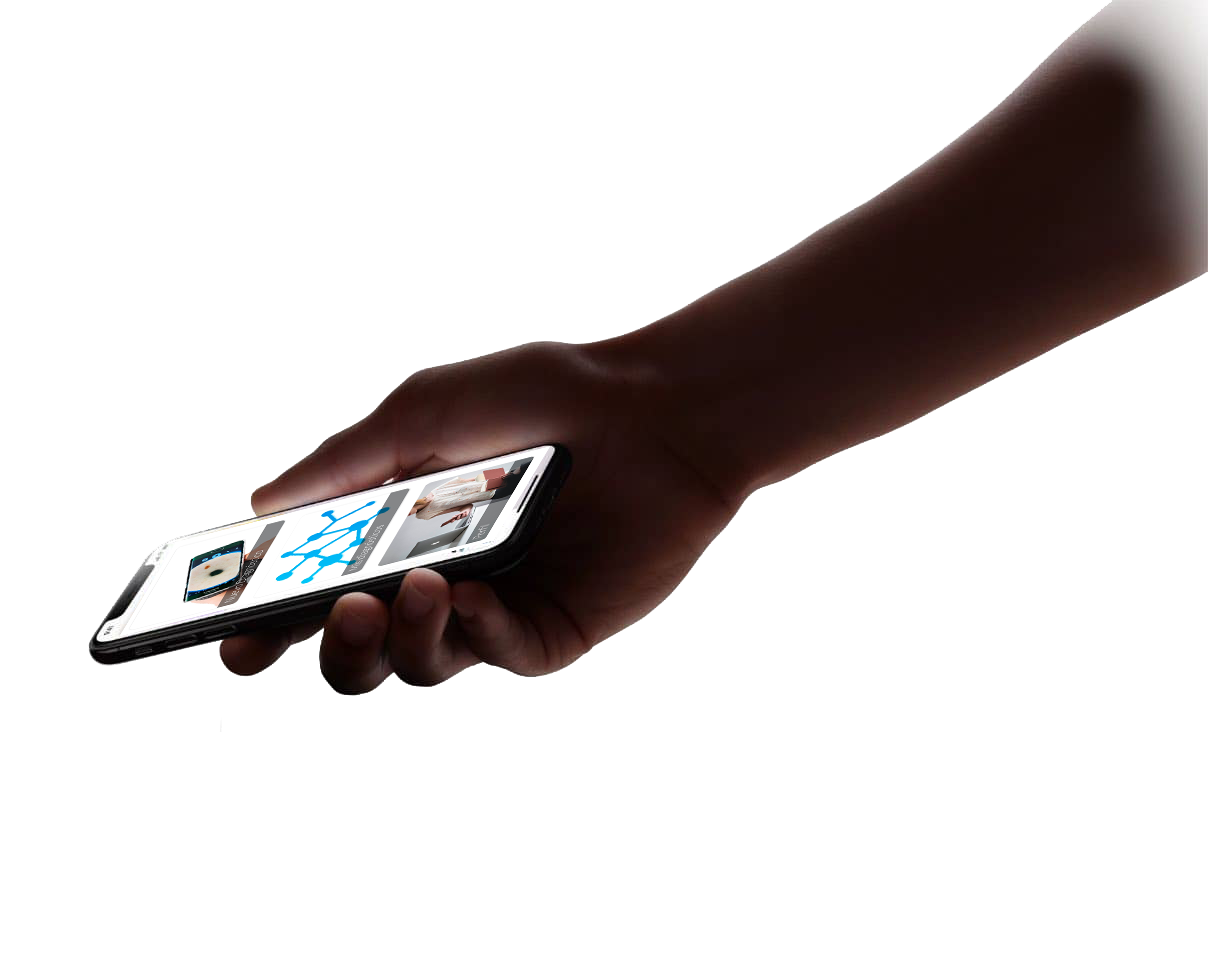 Work
How does iMoles work?
iMoles is very easy to use. You only need your mobile with a quality camera. Photograph the skin lesion that you want to evaluate and the percentages of the diseases will be shown. More information
AI use
With the use of iMoles, we are reaching an accuracy of 97% in detecting Melanoma.
Traceability
iMoles allows traceability of each mole on the body.
Simplicity
iMoles is a very easy to use application. In just two steps, you can have a result on your screen.
Prevention of Skin cancer
Knowing the warning signs of skin cancer, can help to ensure, that the cancerous changes are found and treated before the cancer has spread. In the case of Melanoma, its early detection improves the chance of healing, while late diagnosis is associated with higher mortality. More Information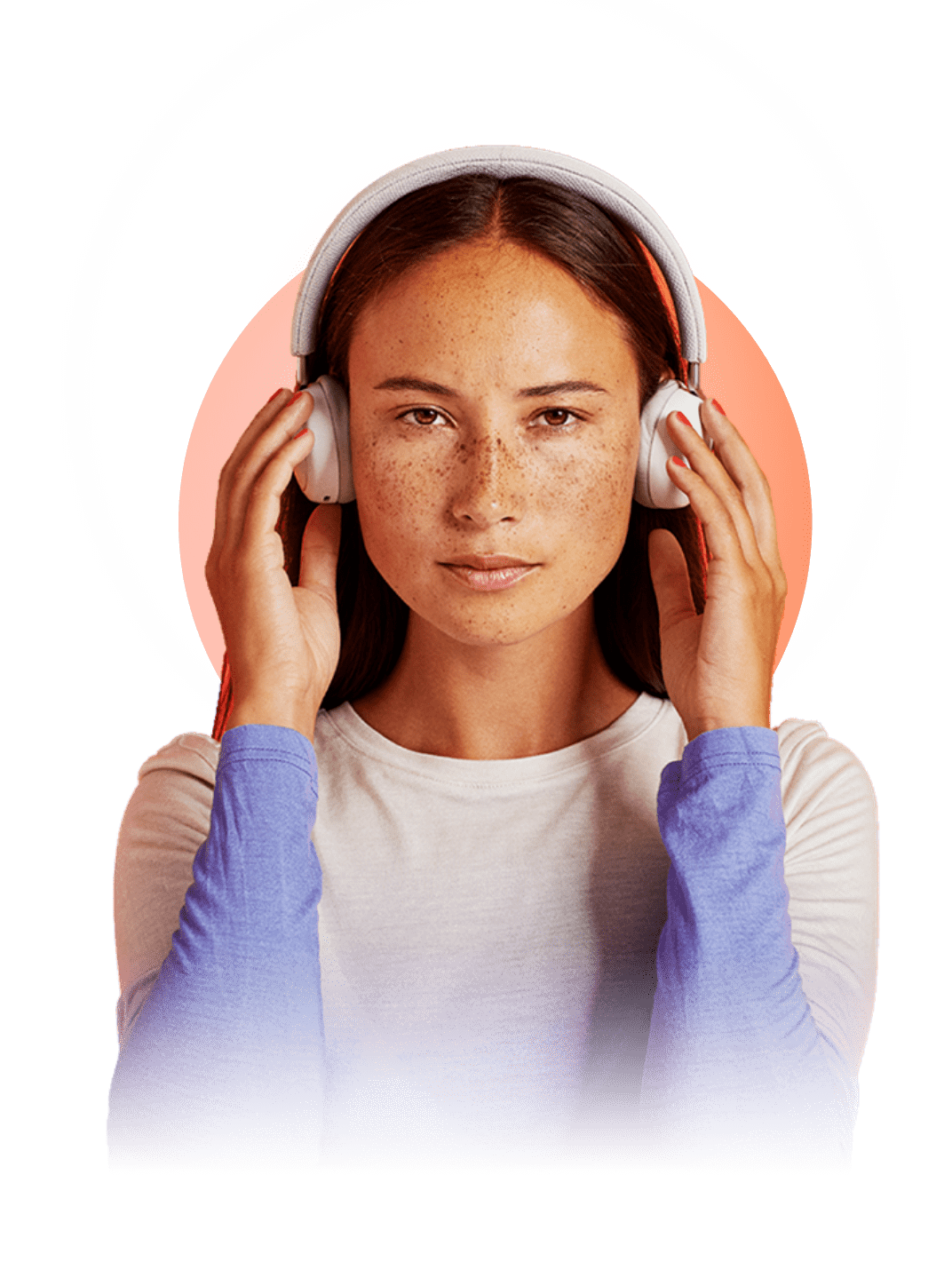 Ai
How does the Artificial Intelligence of iMoles functions?
At iMoles we use the Auto ML vision engine from Google Cloud. To create the algorithm, 25,000 diagnoses certified by specialists from around the world have been used.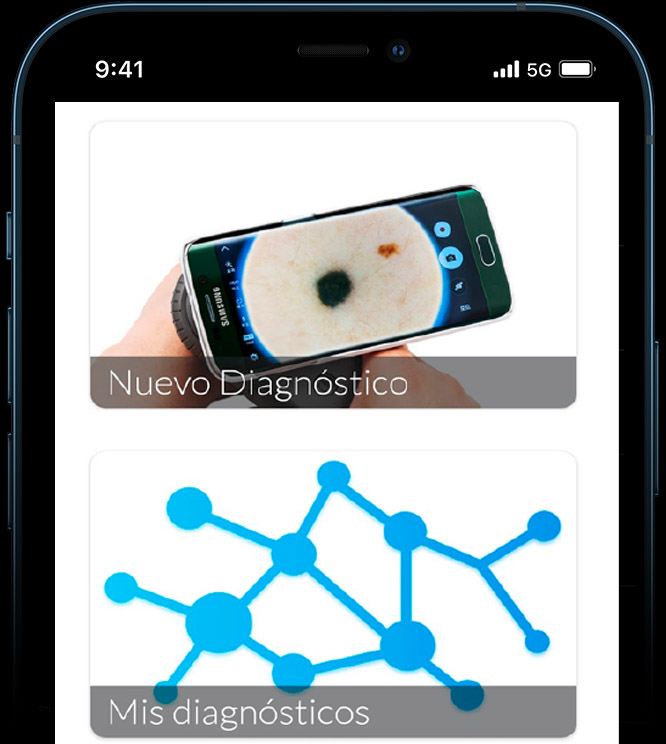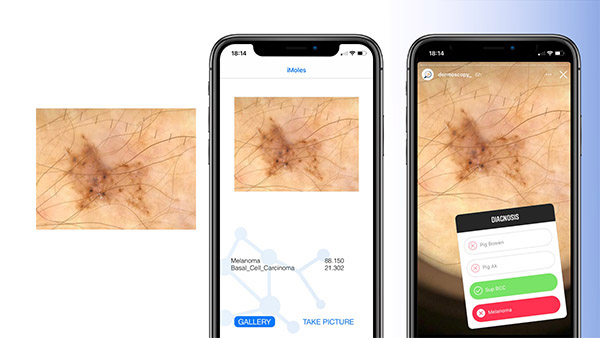 How iMoles improves prevention?
iMoles can improve prevention by providing more accurate diagnoses at earlier stages, helping doctors to treat the disease in its initial phase.
Contact
us
Do you want to know more about
iMoles?